The Maldives consists of 1190 islands grouped in 26 atolls and with one of the richest marine ecosystems anywhere in the world, it is a fly fisherman's dream.
The key to having a successful fishing trip in the Maldives is to fish the right areas. We look for places distant from local villages with minimal boat traffic. We have a plethora of long reefs that host the perfect environment for targeting GT on the fly. With varying weather conditions, our professional guide will know where to go to have the best shot at one of these fish.
It's unlikely that these criteria are met within a short boat ride of the resort you're staying at with your family. And even if they are, it's unlikely that our boat is nearby (the Maldives stretches across 700 kilometers of The Indian Ocean).
That's why we don't do day trips.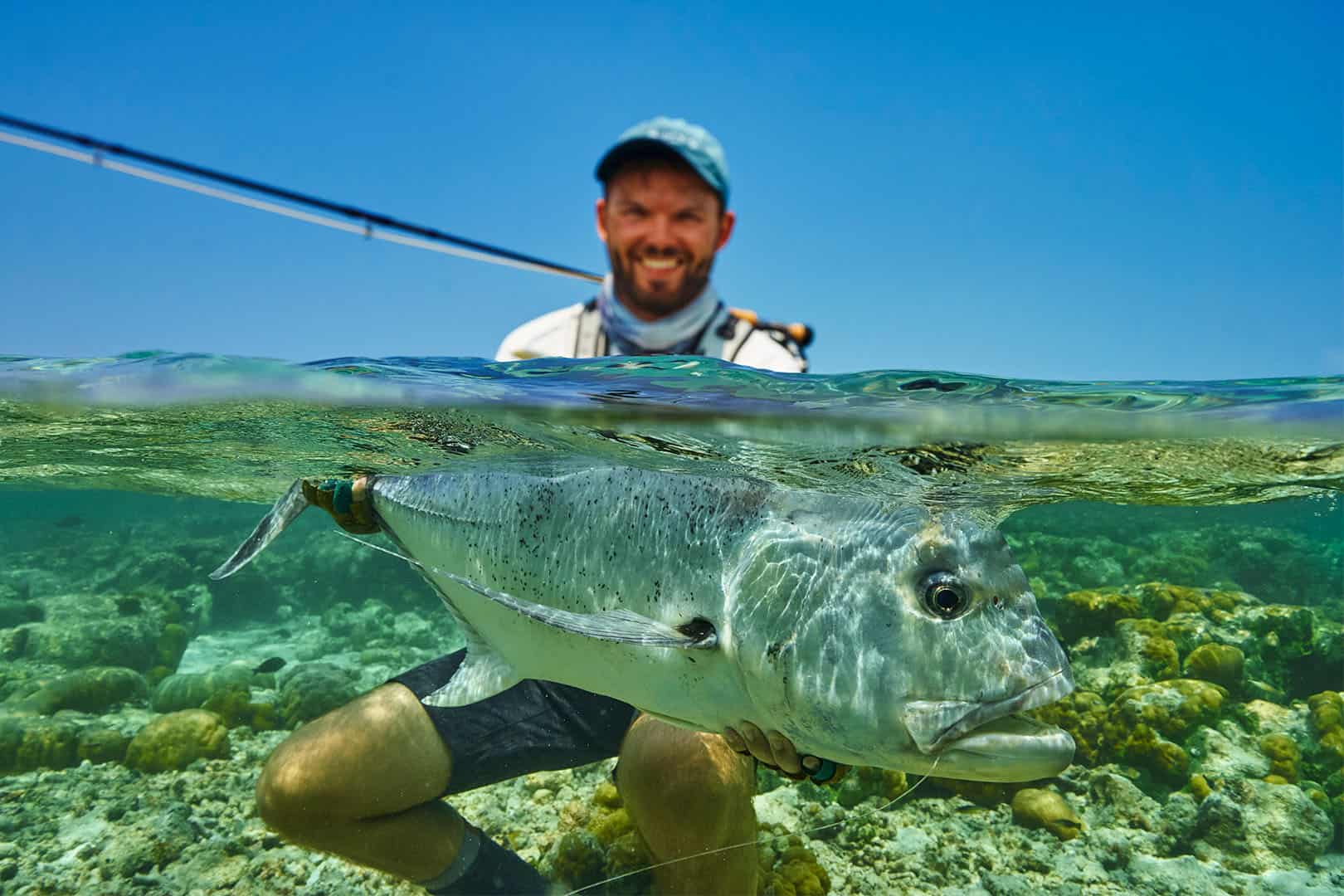 So, what do we do?
During a few months of the year, we relocate the GT Fishers speed boat to the areas we believe offer the best fly fishing for Giant Trevally in the Maldives. We add our dinghy, a pro fly fishing guide, set of camp at a local guest house and start roaming the reefs on week-long fly fishing expeditions.
It's adrenaline kicking, it's hard core and it's at a reasonable rate.
It's Maldives On The Fly.
"Planning a trip to a new and exotic destination is always a process, and part of that process is often asking yourself a lot of questions…" 
SIGN UP FOR OUR NEWSLETTER